Where to Find Freelance Work Right NOW

Posted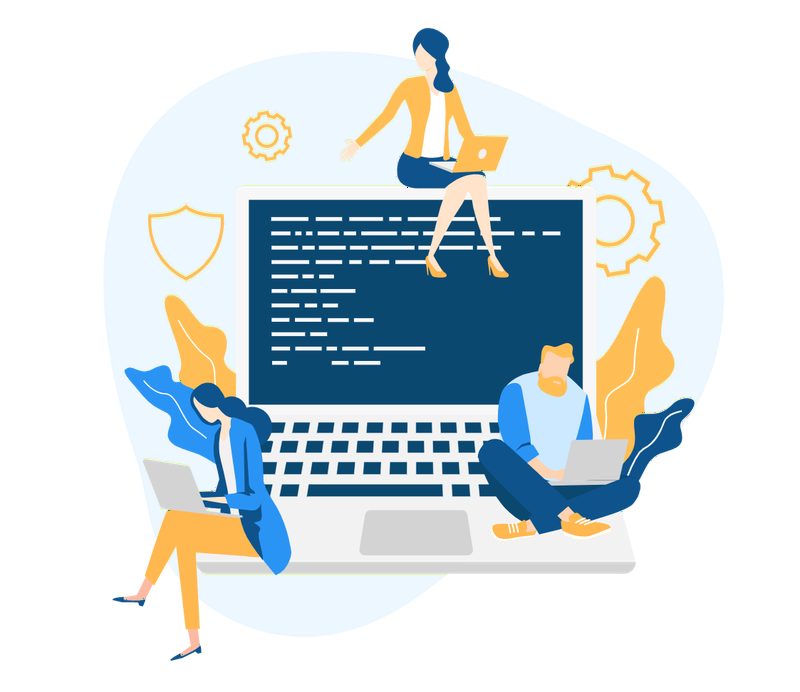 I am going to keep this introduction as short as possible. Here are the top places where you can find freelance work today.
I used some of these, some of these got recommended to me by other freelancer and some of them I don't like but I've seen people succeed so I listed them anyway.
Email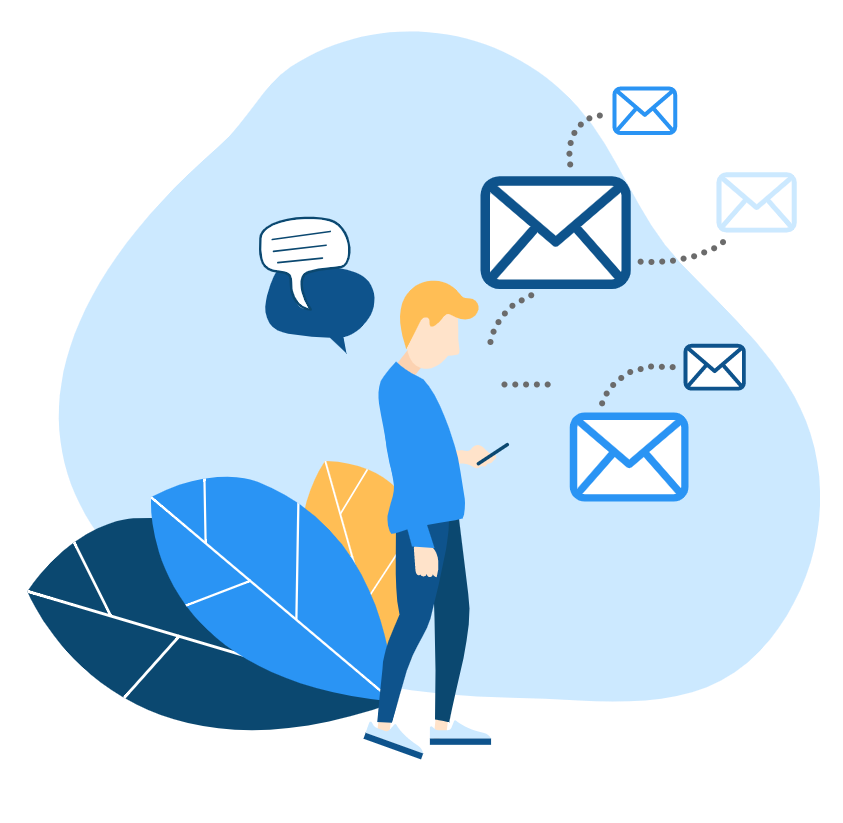 In my humble opinion, nothing beats getting a good client like emailing them and offering them your services.
I got my best gigs via this approach.
How can you find these clients? Browse job boards and find companies remote positions. Next, go to their website and check out if they have a contact page.
If not look at their LinkedIn profile and find someone who could be in charge of bringing new talent to their team. This could be their hiring manager, CEO, HR manager or even one of the developers.
I would share some tips on the topic of how to write your emails but I've recently read this awesome article by Roshan Perera. Go check it out. One of the most useful articles I have read in a while.
Reddit r/forhire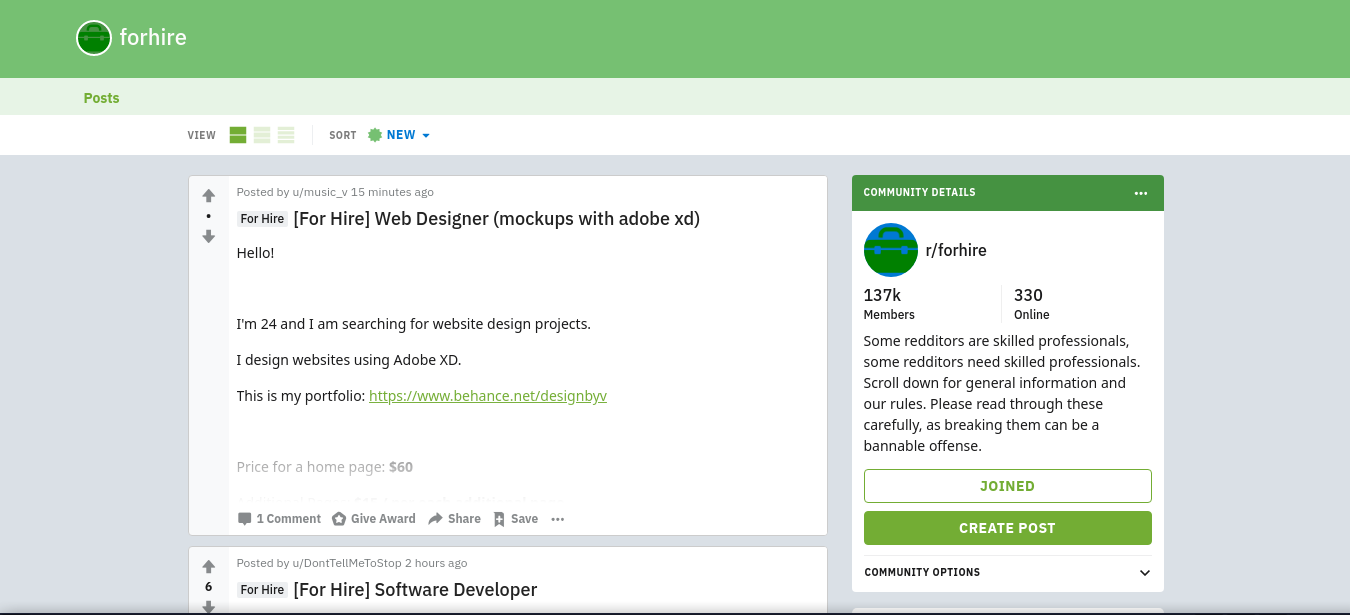 For those who don't know what Reddit is, it's a mega-forum consisted of smaller, topic-oriented forums called subreddits. Their names are in form of r/ + topicofsubreddit.
One of those subreddits is r/forhire where you can post an offer of your service (title of post annotated by [FOR HIRE]) or post a gig for other redittors (posts with [HIRING]).
With its 137 thousands of followers, for me, this is THE place when I am looking for new gigs.
Some other subreddits you should start using if you are a freelancer are:
r/freelance where people discuss freelancing in general
r/hiring if you are looking for a full-time job or a remote gig
r/gamedevclassified which is r/forhire but for gaming industry only
r/slavelabour if you are offering something short and sweet like paying a guy a dollar to comment 'yikes' on your enemies posts on Instagram
Even if you are not planning to use Reddit for freelancing (which is not a very smart idea IMO but who am I to judge), you should still use it in general. There are tons and tons of posts on developing, writing, designing and many more topics.
If you are a writer r/writing prompts to show off your skills to other people.
Upwork
Hey Adem, didn't you write in your first post to never use these platforms?
Yes, yes, I did say that. Upwork is cancer. Both clients and Upwork as a company.
But people are making serious money with it. Some of my friends are even feeding their families with it. Albeit I still use it from time to time. You never know.
If you are planning to use it here are a couple of tips if you don't want to starve:
Build your portfolio if you don't already have one - Having a shitty portfolio is better than having no portfolio at all. If you didn't have any previous clients put up your projects. Here are ideas for personal projects if you don't already have any.

Don't bid to get a job - You should lowball your offer if you don't have any real portfolio pieces but keep the price tag above $15 per hour. Believe me, people are willing to pay you if you can offer the right thing. By doing this you get more quality work and you filter out shitty clients that are looking for slaves that are willing to work for peanuts.

Filter jobs rigorously - Here is my setup. This way I brought down the number of jobs available from 12k+ to around 600. After that, I pick 2-3 quality jobs. I pick only that have less than 15 people bidding and an average hourly rate of $25+.

Improve your proposal copy - Even after two and half years of having an Upwork profile I am refining the way I am bidding for work. I would love it if I could tell you the definite way to write your proposal but that's just not possible. Instead, I will share with you a couple of tips that I have picked up along my journey:s

Before even starting to write your proposal, check the feedback from other freelancers on the client providing the gig. Even though Upwork doesn't share any information when you are hiring freelancers you can't hide the feedback you have received from your previous freelancers. I am always using this tactic to find the name of my potential employer. That way I can start my proposal with 'Hello such and such'. This way the proposal is much more personal and it is more likely that you will land a job.

Don't start with 'Hello sir' or 'Hello madam'. I know for a fact that a lot of people from developing countries and even from here, Bosnia and Herzegovina, call their bosses sirs or madams. This is terrible. It brings a dynamic of boss and worker. Of course, don't be a prick and start your proposal with 'hey wassup bitch' or something inappropriate like that but be professional. Use the previous tip and start with 'Hello such and such' or if you can't find its name, start with 'Hello there'. Remember that you are not working for the person on the other side of the screen but you are working with them.

Keep Your proposals short. I wouldn't put up too much not too little information into my proposals. I put just enough to get clients attention and just enough so if we wanted more he must send me a private message. Human's average attention span is around 8 seconds.

Follow A.I.D.A pattern. If you don't know what A.I.D.A is, it's an acronym for Attention, Interest, Desire and Action. Human's average attention span is around 8 seconds. I follow the next format but it's adjustable according to the situation:

"Hello such and such" or "Hello there" if I couldn't dig out its name
"I will keep this proposal as short as possible so if you have any question feel free to send me a message."
Introduce myself, show them my portfolio and tell them about my experience with previous projects that are similar to theirs and if possible send them links to these projects
Explain to them how I will solve the problem they are facing (The Hard Part)
Thank them for reading my proposal and urge them to send me a message

Be human. You can't just keep going on and on about yourself in your proposal. We live in an age where we are connected 24/7/365 but we are still so distant. People crave attention. Give it to them. Address their problems and concerns not show them how you turned the client's $500 investment in AdWords into $1 million in revenue. Although it does sound awesome it might not even be remotely related to the client's needs.

Don't use template proposals - Every job is unique and deserves a unique proposal. Don't even use a template for your introduction since it might be a bit of technical or jargon-heavy for your client. You can follow certain guidelines but don't used prewritten templates.

Set realistic expectations - Okay your client sent you a message, what now? You must set boundaries and make realistic expectations. Set milestones if it's a fixed price project.

Tell them honestly how many hours you can put in per week and, if possible, tell him/her how many hours in total will it take to finish the project

Most importantly don't lie - Here is what will happen if you DO lie. Let's assume you have said that it will take you 10 hours to finish the project but instead you finish it in 25. Best case scenario you get a mediocre or bad review which will hurt you in the long run. Worst-case scenario you get reported and Upwork bans your account which, just to let you know, has happened before. Bottom line is, be honest with your clients. You can underpromise and over deliver but set realistic expectations even if it costs you the job.
In conclusion, Upwork may have a lot of opportunities but remember that 90% of them are trash. There are a lot of good, nice and caring people there too. If you follow these tips you should be fine. I got my first gig 15 months and 200 proposals after I've created a profile there so don't be discouraged if you don't land gigs immediately.
Like What You're Reading?
Use Job Boards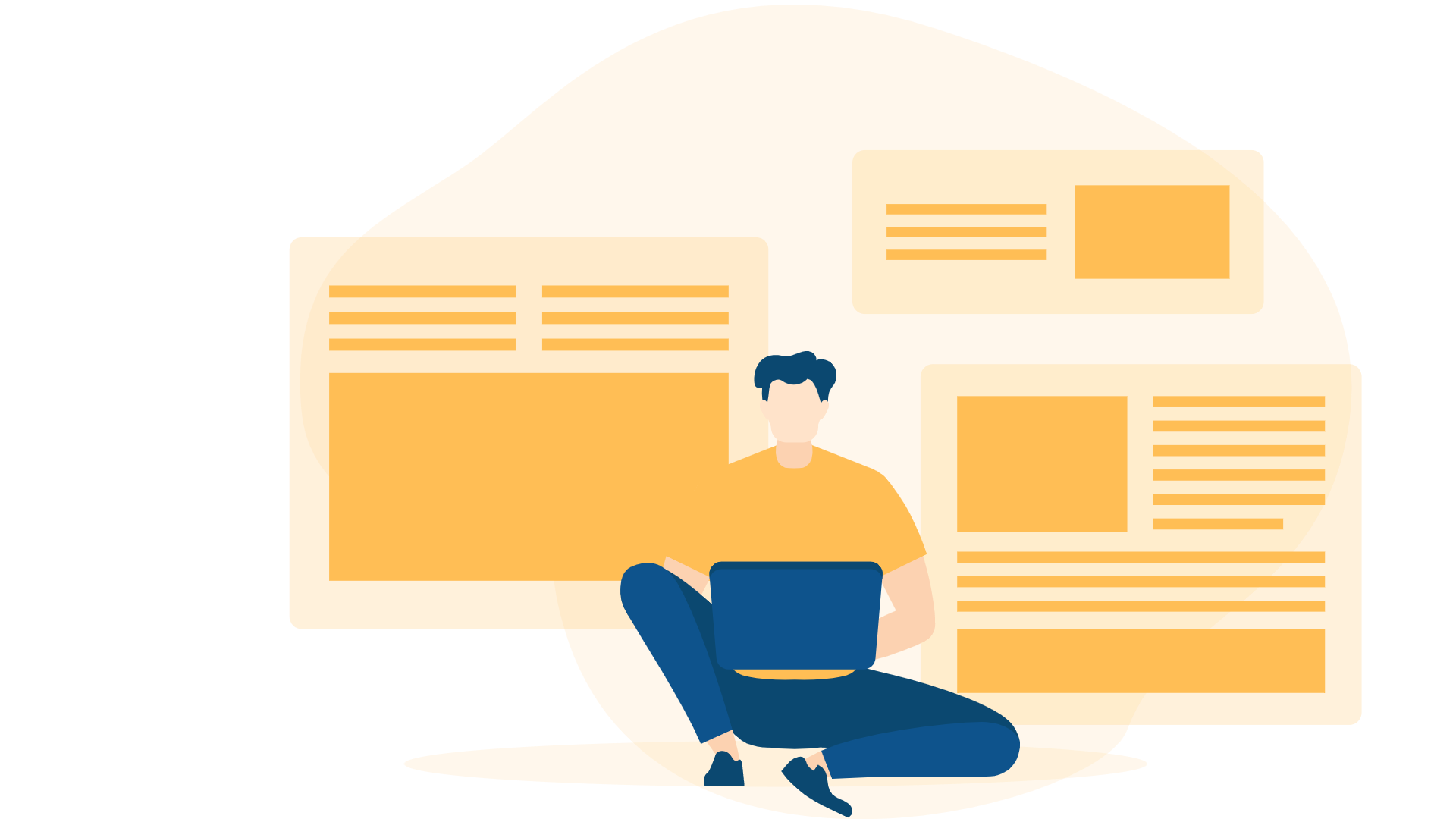 I haven't used this tactic yet so I will try to be as short as possible since all I know about this is from other people.
There are a ton of web sites out there providing job listings with remote or even freelance search tags.
Most popular ones that I could find are:
I would try to contact people that are responsible for hiring people in companies listed on these sites if there are some opportunities for freelance work or even starting as a freelancer and eventually graduating for a full-time remote position
Advertise Yourself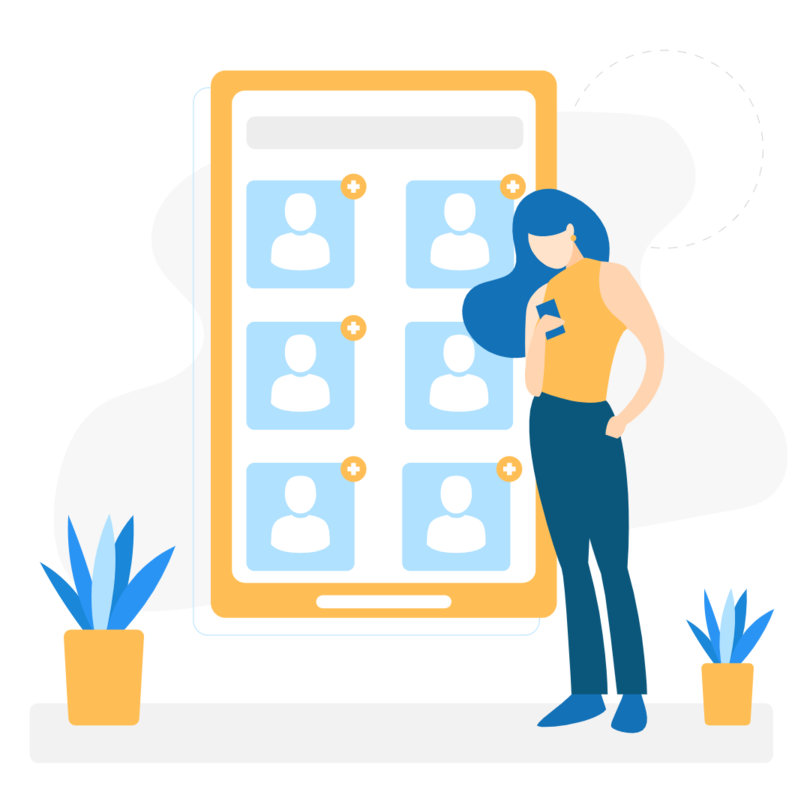 One of the biggest lies of the 21st century is 'Build it and they will come.' That's not how it works. Every mildly successful project requires tons of marketing.
There are infinite ways you can promote yourself. Some of the ways are:
eBay - Don't know exactly how but I have a friend that got a client from eBay so yeah check eBay I guess. I put up eBay first because this is the weirdest place where you can freelance.
Facebook Groups - Although 85% of Facebook is trash there are some really good resources you can find. I would suggest staying away from groups related to freelancers and freelancing because there are tons of scammers and marketing/crypto/forex gurus from third world countries trying to get your money. Instead, I'd check out groups specialized for some kind of business like groups from barbershop owners. After getting inside of those groups, I would contact a couple of active people (not everyone), particularly the younger population that is more open-minded and give them a reason to hire you. Remember when talking to these people that they are not so technical. You sell them the value for their business that they will get by hiring you, not your expertise in X framework or X marketing strategy.
Instagram - In my opinion, Instagram should be your go-to place when advertising as a graphic designer or video editor. There are tons and tons of profiles on Instagram that need quality designers or editors. Share your skills with other people. Use Instagram for the business not just checking out your ex's picture with her new boyfriend at 3 in the morning.
Pinterest - Yeah, I know. I was shocked when I started researching marketing and a lot of people claimed that the best source of visitors is email newsletters and Pinterest. Number one reason is that Pinterest is not a social network but a search engine such as Google or DuckDuckGo. Promoting yourself on Pinterest is similar to promoting on Instagram. Just share your work with other people, engage with the community and don't be spammy about it.
Reddit - Already mentioned above so I will keep it short. You use the same formula as with other networks. Share, Engage and Don't Spam.
Conclusion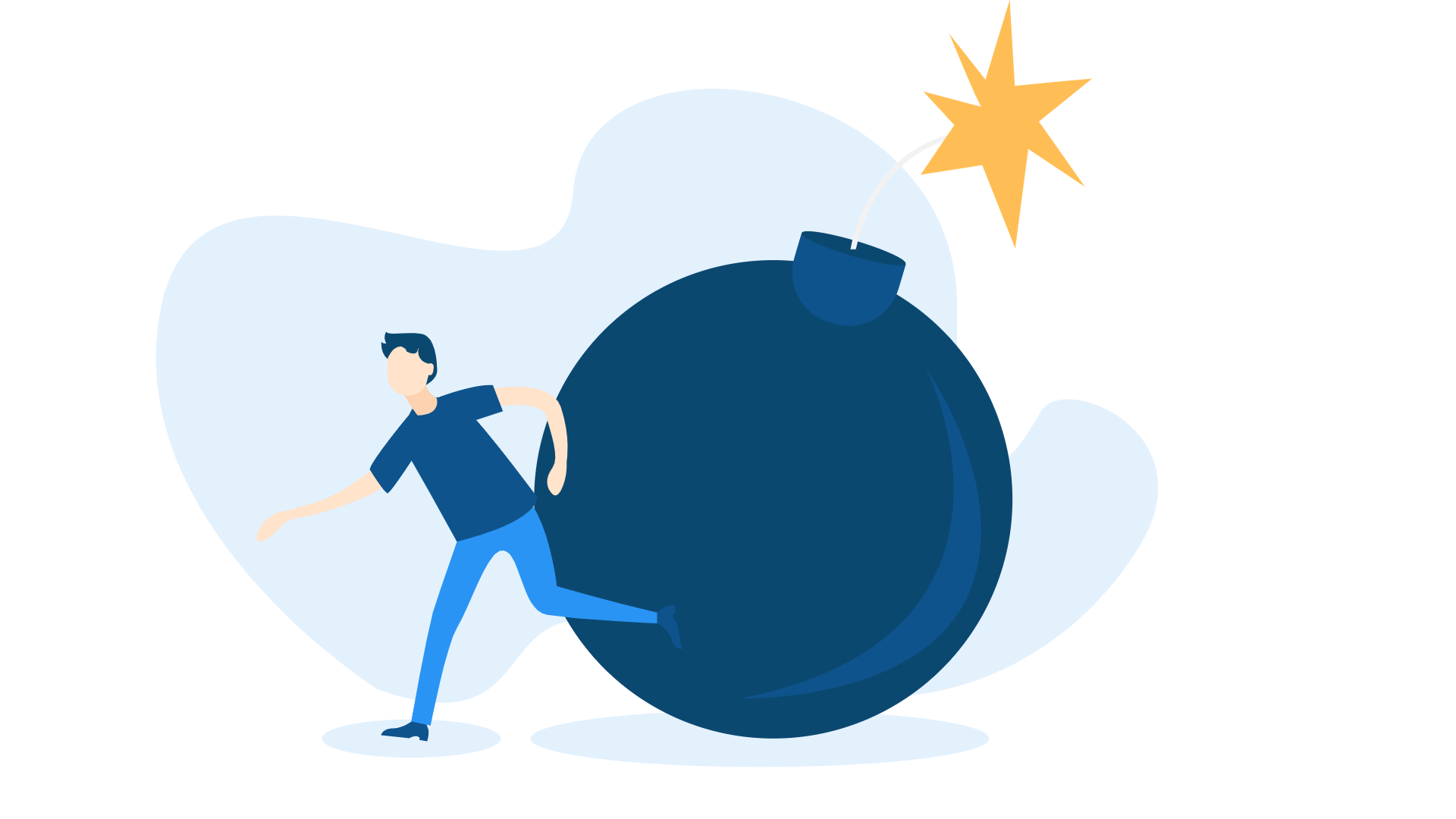 I've given you enough places to start looking for projects. So what the hell are you waiting for? The sooner you start the sooner you will (most probably) fail the sooner you will be able to see what works and what not and refine your pitch.
This sounds scary? It shouldn't be. The world is rough. Everyone wants to eat but no one wants to hunt.
Even if you are failing to land projects but you are learning from the experience, it's not a failure.